Discover more from Our Urban Farms
A sustainable living Substack about growing food and medicine and living well in small spaces
Vermont, Here we Come!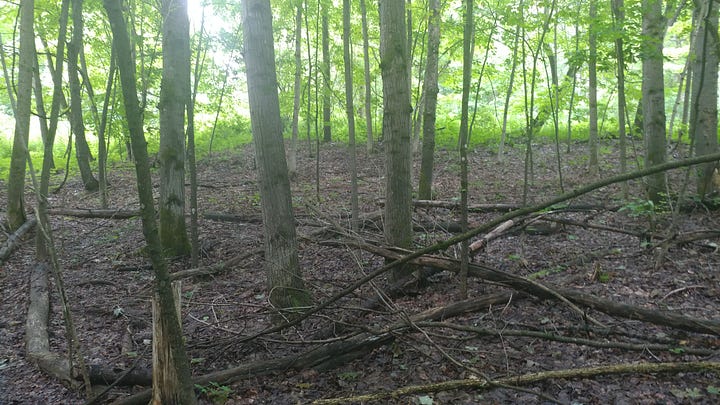 As I write this, we are literally in the process of becoming land owners in one of our favorite Cities on the planet: Montpelier, Vermont. The number of things to love about Montpelier are too many to list. But, here is a short list…
It's thoughtful City plan for development might be one of our favorite things. The plan, and the development that has happened as a result, have created a place that is very special. It is equal parts low-density/rural and urban/international/trendy town. Though it is the Capital City of Vermont, it is also the lowest density.
It is a center for farm-to-table eating, and all that means: Great grocery options, world-class restaurants, farmer's markets, farm stores and community supported agriculture (CSA). As hard core foodies, the eating scene makes us really happy.
Montpelier is also a center for sustainable living with a progressive political bent that values leaving a small footprint. And it is at the epicenter for all kinds of outdoor activity, from skiing, hiking, biking and running to yoga in nature, or swimming in any of Vermont's legendary swimming holes, all of which takes place in Vermont's stunning natural beauty, and where the attitude is so laid back that public nudity is legal in most all places throughout the state.
Near the heart of this stunning capital city we have found a lovely 4-acre piece of land, covered with maple trees and high on a lovely hill, that we are purchasing with a dear friend. She will put in a vacation rental on one acre and build her dream home on another. We will build our home on another acre. And the final acre will remain a protected wildlife area, all a short walking distance into the heart of town.
This means we get to design our sustainable dream home while dramatically expanding our growing space. The garden area alone will be the size of our current city lot in Minneapolis. We'll also have a sizable greenhouse attached to the home and a 10 kw solar array on the roof.
It is going to be an exciting time planning new permaculture, garden, chicken and yoga space. And, we invite you to follow along as we share our new Urban Farms adventure! There is going to be a lot of planning, learning and sharing! We hope you will join us!
This, naturally, also means that Our Urban Farm in Minneapolis will be going on the market and many of the fun projects we have worked on will also be for sale? Anyone want some beautiful coffee trees?